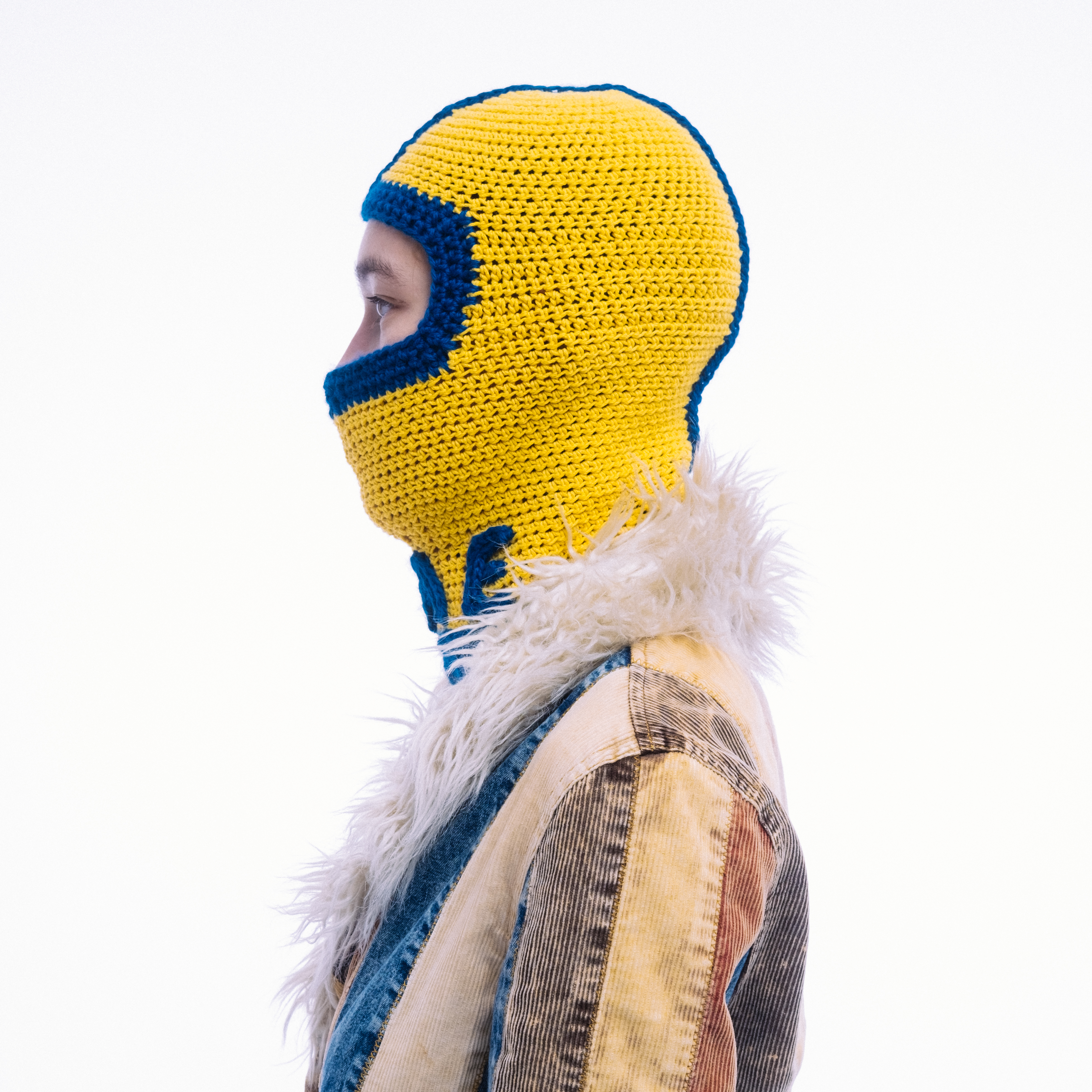 ︎After you have placed your order, you will recieve an email from me asing what word you would like monogrammed at the base of your balaclava.
︎ For custom sizing click the "contact" link in to reach me by email.


Details ︎

With a base pattern of a ski mask. With an accent boarder line, and the word of your choice,this soft mask will help you stand out on the sloaps and on the streets this winter.

This balaclava takes 12 hours to materialize


Materials ~

As you add this item to your cart you will be given three material options that vary in price. You have the option of Mohair, a partial synthetic blend, or previously used materials that I have prepared for new use.


Care ~

When washing place inside a pillow case or protective garment bag before washing in cold water. Leave it in the encasing for the dryer as well. The washing of the bag without a protective layer will greatly contribute to shortening the life of your bag.

Shipping ~
All ski masks are made to order, therefore expect a two week processing time on top of delivery times.